400 L TONNELLERIE DE COGNAC® TONNEAU AMERICAN OAK
PRODUCTION: Tonnellerie de Cognac / Cognac, France
WOOD / ORIGIN: American White Oak / Missouri / Pennsylvania, USA
SIZE / TYPE: 400 l Tonneau
DIMENSIONS: 108 cm (Height) / 84 cm (Ø Bilge) / 70 cm (Ø Head)
DELIVERY TIME: Approx. 20 working days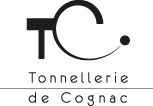 These exceptional premium barrels are made from exclusive American White Oaks from Missouri and Pennsylvania.

To ensure the quality of all barrels, the wood is naturally seasoned outdoors for 30 to 36 months. The quality of the used oak is incomparable in terms of the fineness and density of the grain. Aromas of great wines will be extensively enhanced when matured in these barrels.

NOTE: Our products are only sold to companies or traders following § 14 of the German Civil Code. Consumers are clearly excluded from completion of a contract! Actual barrels / casks may differ from displayed sample images!
0
stars based on
0
reviews